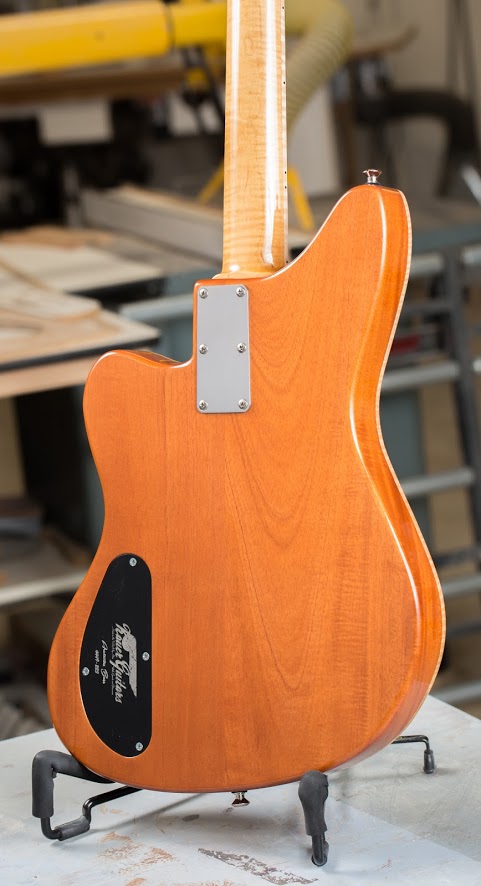 Arcturus Bass
When custom ordering, use coupon code " DEPOSIT " at checkout
Redesigned for 2016! New 4 in line Arcturus headstock, Semi Hollow options and Pickguard!
One of the most requested things in Kauer history was a bass interpretation of our Daylighter series. When we debuted Arcturus, we had even more requests than ever, so we are pleased to show of our Arcturus Bass!
What makes the Arcturus Bass unique? Choose from two scale lengths, 34" Standard or 32" short scale. Don't worry, the necks are completely interchangeable and can be swapped at any time. We also now have Arcturus (solid) and Arcturus Supreme (Semi Hollow) versions. Our personal favorite? Arcturus Supreme with TV Jones Thundertrons and a 32" scale neck!
Standard Specs
Alder or Spanish Mahogany body, graphite reinforced Hard Rock Maple neck
Solid or Semi Hollow
Three Pickguard Styles (Daylighter style half guard, Arcturus style full guard or none)
Pickup choices from Seymour Duncan, Lollar and TV Jones
34" or 32" scale, bound, Wenge fretboard with staggered dot pearloid inlays
HIpshot Bridge and Ultra Lite Tuners
Custom made 6 bolt neck plate
Upgrades