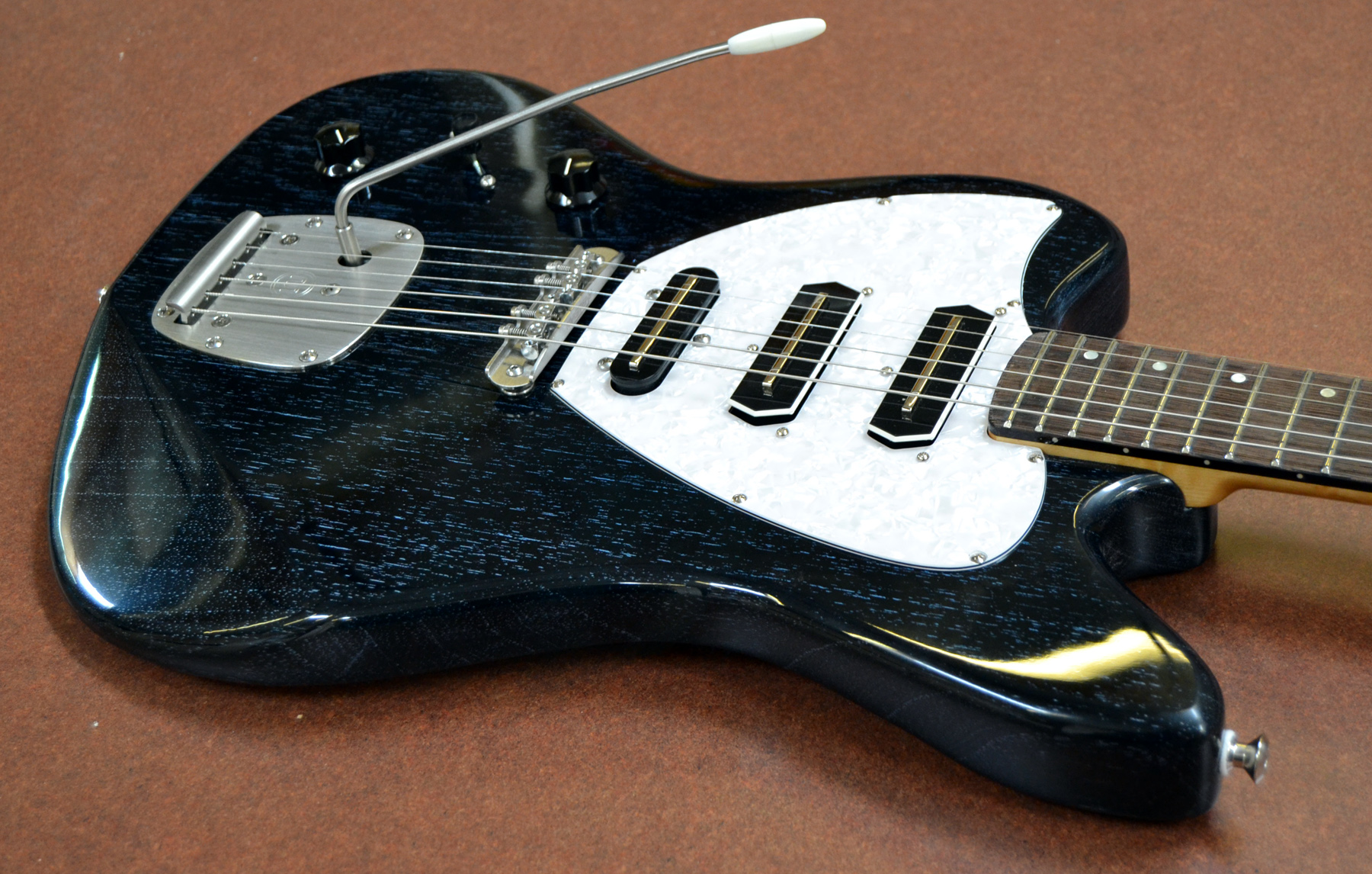 Arcturus
When custom ordering, use coupon code " DEPOSIT " at checkout
sold out
The newest model from Kauer Guitars, a completely new approach to the Daylighter line!
Code named "Project Arcturus" (check #projectarcturus on instagram) this is the first Kauer with a bolt on 25.5" scale, maple neck. A universal pickup routing allows for near limitless combinations of pickup choices.
Use the coupon the code "deposit50" at checkout to place your 50% deposit for a 4-6 month delivery, use the code "deposit" for a 25% deposit and a 6-12 month delivery (aka- slower payment plan).
Standard Specs:
Alder body
Maple, 25.5" scale neck.
5mm offset dot inlay pattern
Sperzel locking tuners
Optional Specs:
26+ Color choices
Pickup options included: Strat and Tele single coils, P90, Humbuckers, Mini Humbuckers, TV Jones Filtertrons, Wideranges and Jazzmaster Pickups
Spanish Cedar body: Obviously we love Spanish Cedar here, every single other guitar we make is built from it. This Mahogany in our opinion, brings the best of Mahogany and Swamp Ash together as an optional wood on Arcturus. HIGHLY recommended if ordering an Arcturus with P90's or Humbuckers.
Three bridge options: Tele Half Bridge, Strat Trem or Mastery Vibrato and Bridge
Wenge or Rosewood fretboard
*Arcturus equipped with Mastery Trem/Bridge building times are subject to Mastery availability.
These Arcturus are in stock and ready to ship!